'I had no idea what to expect, but I'll definitely be back next week.'
Our weekly practices focus on the elegant styles of the Hawaiian Hula 'auana, and the upbeat hip movements of 'Ori Tahiti. They are designed to cater to all experience levels and challenge you as individuals and as a group.
Improve:
Strength, Coordination, Stamina, Flexibility, Grace, Fluidity, Sensuality, Harmony
Against a backdrop of fast-paced drums and graceful melodies, this unique class presents a fun and feminine cultural experience that improves harmony with your body, while developing coordination, endurance, toning and grace. Classes are dynamic: moving from fast-paced with quick movements, to slow and graceful, adapting to the energy and needs of the dancers. After just a few classes, you'll be moving your body in new ways that are both natural and extremely feminine.
There is no dance experience required, and certainly no knowledge of Polynesia is necessary. Simply an open mind, an adventurous spirit, and an interest in getting a fun kind of workout while learning about another culture. We promise, all you new-comers, you will feel funny during the first few classes, but we're all learning together and your improvement will be rapid.
Polynesian dance is about so much more than moving your body in beautiful ways. It's about passing on stories, past and present, and developing a lifestyle that promotes harmony with the world around us and within us. It's important to know that we encourage you to learn about the culture, and we teach about it in class, as it is impossible to separate the dance from the meaning. Even if you're just after a fun workout, you will also gain an understanding of the culture and history surrounding the dances, utilising your mind, body and soul. Understanding the deeper meaning will give you a deeper connection to the dance, and the wisdom will translate into your everyday life.
Live pono, spread aloha.
Hawaiian Hula And 'Ori Tahiti
Many people often confuse Hula and 'Ori Tahiti, or think that all styles fall under Hula. However, Hula comes from the islands of Hawai'i and 'Ori Tahiti comes from Tahiti. There are different styles within the Hula and 'Ori Tahiti, and we dance many of them, though mainly focus on the Hula 'Auana, Hapa Haole Hula, Ote'a and Aparima.
With our classes Classes are designed to build confidence, harmony with your body, and to help you discover your own femininity. We encourage our members to be open and supportive.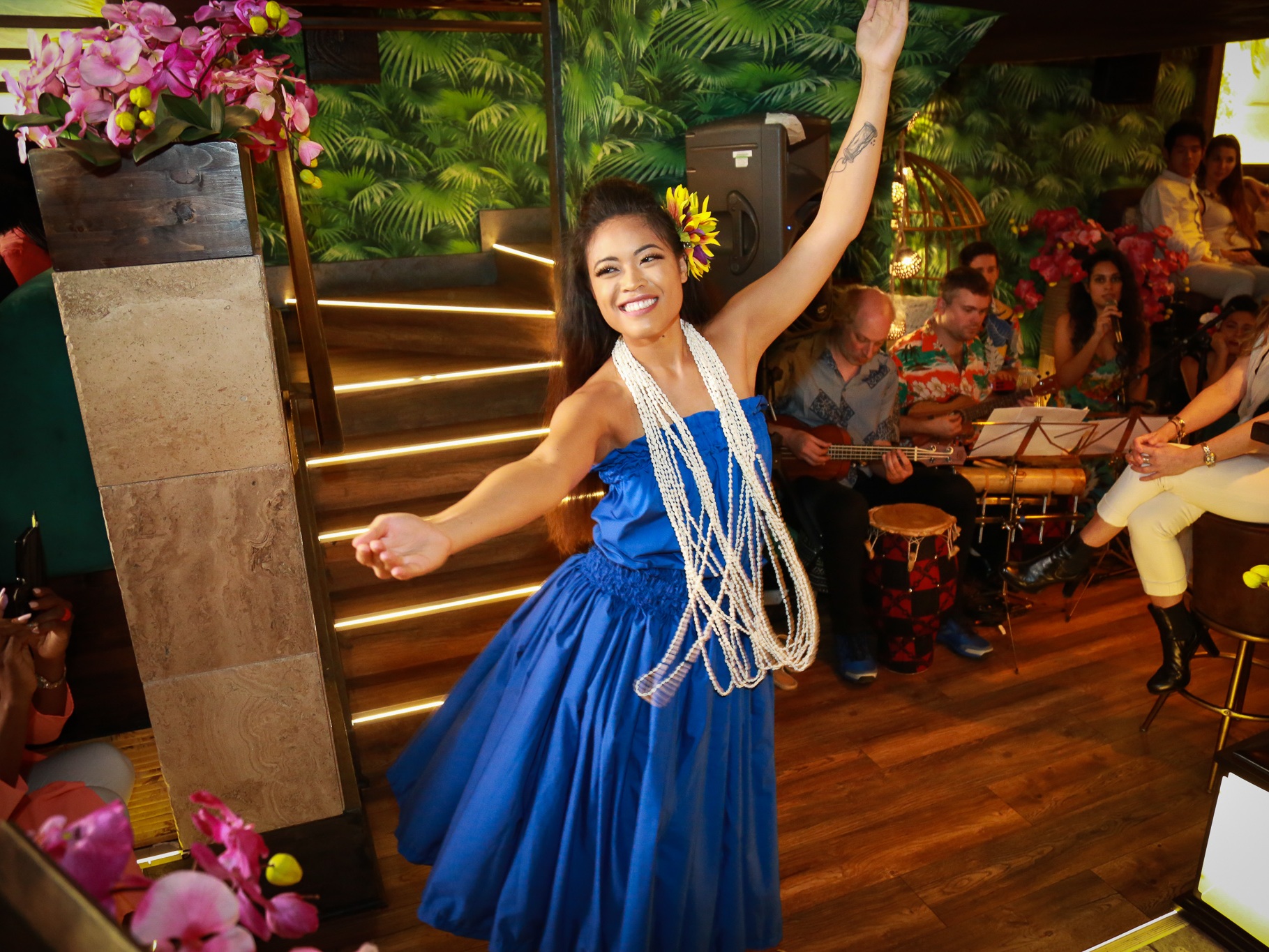 Isolation and discipline. We focus on styles of Hula 'auana including Hapa Haole Hula. Hula 'auana is gentle and requires a great deal of control. It builds grace, strength and harmony, and provides a relaxed, but deeply intense workout.
Aerobic and exciting. We focus on the styles of Ote'a and Aparima. 'Ori Tahiti is dramatic and bold, and varies from sharp and hard-hitting to soft and slow. It builds stamina, flexibility and fluidity.