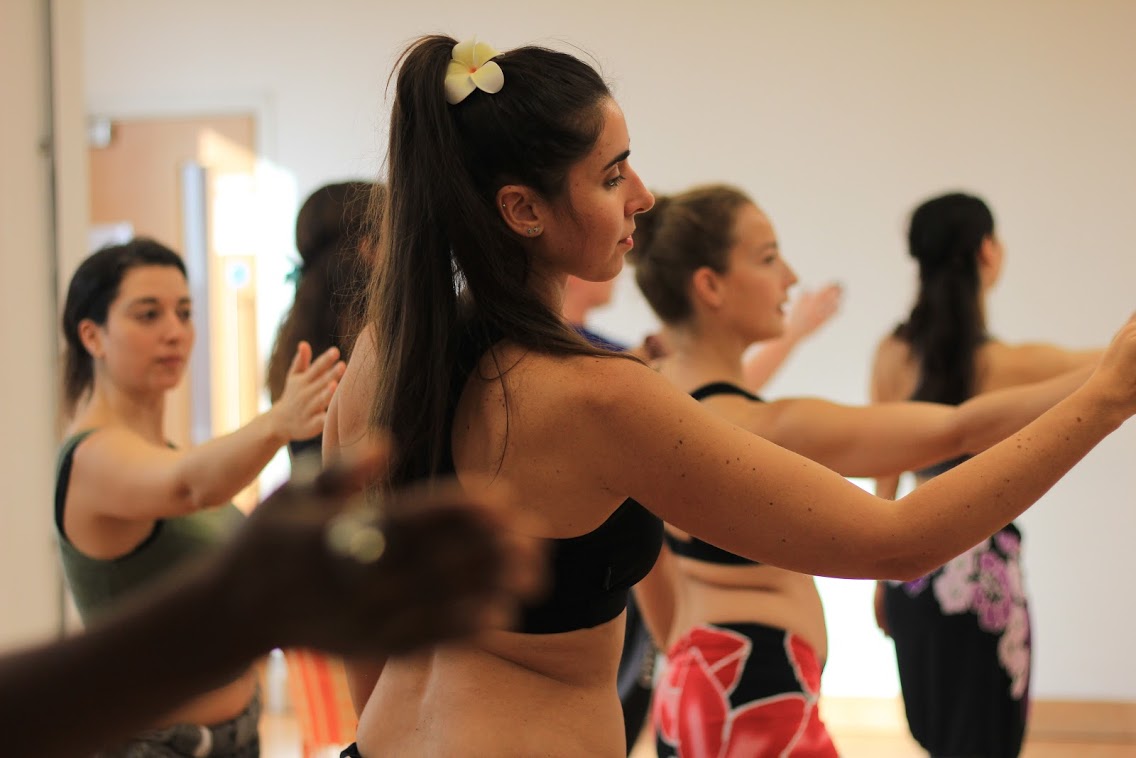 BEGINNER COURSE & LEVEL 2 COURSE
For complete beginners or those with some experience looking to improve their foundations.
NEW BEGINNER FOUNDATION COURSES IN 2020
LEVEL 1 BEGINNER FOUNDATION COURSE
This exciting and supportive course covers the culture and history, music, language, and of course movement of 'Ori Tahiti and Hula. These classes stretch beyond drills and technique and teach you the proper foundations to becoming a storyteller though Polynesian dance. Expect to connect not only to your body, but to discover something deeper within yourself and your femininity.
Work up a sweat while learning the basic techniques, posturing, gestures, and hip isolations. We begin with a lesson on the culture and history- learning everything from how to properly tie your pareo, to gaining a deeper understanding of the themes we dance about and the legends and myths behind them. We quickly move into learning the proper posturing and technique involved in the beautiful hip movements, and we add the gestures for your upper body in order to create stories with our arms. You will also learn about pehe and mele, the drums and songs of 'Ori and Hula.
A choreography on a chosen theme will be taught, helping to aid in your transitions, shifts, technique, muscle memory and performance skills, and finally we will have a costume making session to prepare for our final performance showcase, where we will perform to the more experienced dancers. This gives you a chance to meet the 'ohana and build relationships shall you choose to continue to learn. Don't worry, they've all been in your shoes and are incredibly supportive- you'll see!
*Where every beginner should start.